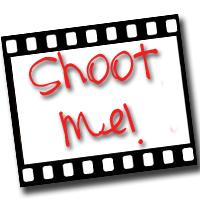 I celebrated my birthday this week. On my actual birthday, my kids behaved miserably, hubby was sick with the flu, equals not a great birthday and no dinner out. :(
Hubby was feeling much better yesterday though so we were able to go out to dinner at Ruby Tuesday so I could enjoy my
free birthday burger
. Yummy! And all three children were so super well behaved at the restaurant.
We came home and had some ice cream and the kids sang Happy Birthday. Since I didn't have a cake or anything to put candles on, Aidan suggested we use our Melissa and Doug play cupcakes and they even come with candles. :) So I pretended to blow out the candle on my play cupcake. Should have maybe tried the picture before the girls had dug into their ice cream. Very hard to try to get them to look up at daddy for a picture!
My mom did make me a french silk pie, my favorite, and I enjoyed the last slice on my actual birthday, which was the highlight of my day. And obviously, as you can see, I turned 33 this week. :) Thanks for the pie mom!!!