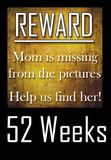 My friend and I took our kiddos up to Ames, home of Iowa State University, on Tuesday. We had a great time going to the brand new aquatic center and taking a ride on CyRide the city's bus system. We had talked about taking the kids up to walk around on campus sometime this summer (we both graduated from there). We didn't end up walking around campus, which is just fine as the heat index has our temps up in the 105-110 region. But we did end our day with the tour of campus from the nice air conditioned CyRide bus. It was even more awesome because we had the whole bus to ourselves and our bus driver was very nice.
Livi was the only one that didn't enjoy the ride cause mama wouldn't let her down so she could walk around. Mean mommy, I know. My friend did get a good shot of Livi and I though. :)
The funny thing is, my friend and I had debated on going up either Tuesday or Thursday. We decided on Tuesday, you know just in case something came up, we could fall back to Thursday.
Little did we know WHAT was going to come up and happen to our poor city of Ames Wednesday morning. After 3 straight nights of rain totalling 10-12 inches, the town is FLOODED! The highway and interstate and two major roads through town, under water. Water main is broken leaving everyone with no water and what water they do have, they need to boil. If you care to see pictures of our poor little Iowa town, check them out
here
.