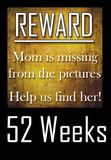 Last weekend we went to Grammy and Papa's house. This means the kids had a wonderful time, and I am easily in a few pictures because my mother-in-law LOVES to take pictures. Thanks Jane!
So here are a few of me and my girls hanging out.
I love Ella's smile in this one. :)


And Olivia's coy little look in this one. :)


My big kids and I waiting for a table at Pizza Hut after church.